Al-Shabab Strikes Again & Promise More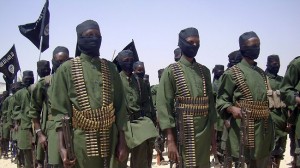 Al-Shabab attacked Kenyan border town Mandera early this morning, killing two police officers and injuring three more.
The attack on a security post close to Kenya's border with Somalia is the group's second strike at Kenya following Monday's deadly Westgate siege. The Somali based group with links to al-Qaeda has promised more deadly attacks.
The regional Police Chief Charlton Mureithi said Thursday's dawn attack left two police officers dead, three others injured and 11 vehicles destroyed.
Shabab leader, Ahmed Godane, also known as Shaykh Mukhtar Abu Zubayr, cautioned Kenya in a statement posted yesterday on the internet saying the Kenyan people cannot "withstand a war of attrition inside your own country".
He blamed Kenya's military presence in Somalia for the attacks saying "make your choice today and withdraw all your forces." "Otherwise be prepared for an abundance of blood that will split your country, [and cause] economic downfall and displacement," he added.
It has been confirmed that at least 18 foreign nationals were among the dead at the Kenyan Westgate mall terrorist attack on Saturday. The victims include citizens of Australia, China, Canada, Ghana, South Africa and the Netherlands.
The Al-Shabab leader also said the attack was not only targeted at Kenya, but serves as "a retribution against the Western states that supported the Kenyan invasion and are spilling the blood of the innocent Muslims in order to pave way for their mineral companies."
World leaders have condemned the attacks and expressed their condolence to the victims of the bloody Westgate terror attack.
Kenyan Police spokeswoman Gatiria Mboroki said experts from several countries including Britain, US, and Germany are aiding the Kenyan security forces reconstruct the crime scene, carrying out ballistic analysis, fingerprint and DNA analysis.
The Westgate mall attack is the deadliest in the country's history since the 1998 al-Qaeda US embassy bombing in Nairobi.