Interpol Issues Arrest Warrant for the 'White Widow'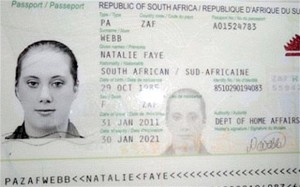 On Wednesday, the international police agency, Interpol, issued a "red notice" arrest warrant for Samantha Lewthwaite, also known as the 'white widow'. Lewthwaithe is the wife of one of the July 7th London bombers.
Interpol reported that although the Kenyan government requested the red notice for Lewthwaithe, it wasn't in connection with the Westgate attack. Interpol said Samantha Lewthwaithe is "wanted by Kenya on charges of being in possession of explosives and conspiracy to commit a felony dating back to December 2011."
Earlier this year, Kenyan authorities raided Lewthwaithe's home in Mombasa, but she was absent. The police however arrested another British national, Jermaine Grant, who is currently on trial in a court in Mombasa.
The British media had speculated that Lewthwaithe was connected with the just ended Westgate attack. These theories were backed by reports from witnesses of the presence of a female attacker who spoke fluent English. The Kenyan government has so far denied the involvement of Lewthwaithe in this attack and are yet to reveal more details about the identity of the attackers.
Interpol's secretary general said, "By requesting an Interpol red notice, Kenya has activated a global tripwire for this fugitive." He added that issuing the red notice ensures "that all 190 [Interpol] member countries  are aware of the danger posed by this woman, not just across the region but also worldwide."
Photo by REUTERS