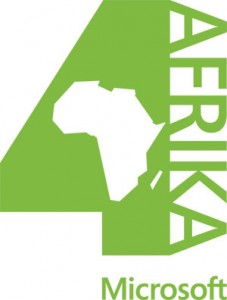 Microsoft4Africa has announced the launch of an immersion program designed to train developers in east Africa. Earlier this year, the company revealed that it plans to accelerate growth in Africa by training African youths, providing them with valuable gadgets like smartphones and assisting small and medium sized businesses get online.
The company explains on their website that "The goal is to empower every African who has a great idea for a business or an application and to turn that idea into a reality which in turn can help their community, their country, or even the continent at large."
The initiative, due to begin in east Africa, is expected to train hundreds of young African developers at hubs and universities across the continent.
This week long immersion program, set to begin in east Africa, will be overseen by experienced professionals. Participants will be trained in technical aspects of the latest Windows platforms. A statement from the company said at this end of this training program, "This group of developers will be able to deliver awareness events, develop applications and can potentially be hired/interned at startups and with our partners and customers."
The Microsoft4Africa initiative is expected to last about 3 years. During this time, the technology giant plans to bring over a million smartphones to the continent and to train more than 200,000 young people in Africa with the skills needed to transform the local business landscape. Already Microsoft has entered into a partnership with Huawei Technologies to introduce a new line of smartphone dubbed Huawei 4Africa Windows 8 to the continent.
According to Gustavo Fuch, Director of the Windows Division at Microsoft, "All this is to increase Africa's competitiveness in the world."