U.S. Couple Stands Trial for the Death of their Adopted Ethiopian Daughter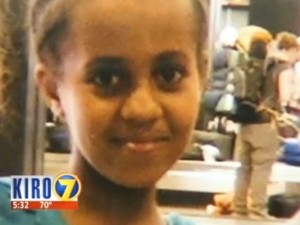 A jury has resumed deliberations in the case of a U.S. couple charged with manslaughter in the death of their 13-year-old adopted daughter from Ethiopia.
Hana Williams, adopted daughter to the accused Larry and Carri Williams, died of hypothermia and malnutrition in the family's backyard in May 2011. The girl had allegedly lived in a closet and had been denied meals for several days. On the day of her death, she was beaten and thrown outside in temperatures of around 40 degrees Fahrenheit as punishment, said authorities.
The couple similarly mistreated the girl's 10-year-old brother who was also adopted from Ethiopia in 2008. They are charged with first-degree assault of a child for mistreating him.
The couple pleaded not guilty to both charges with their lawyers telling jurors that the pair's questionable parenting practices did not constitute a crime.
The two also turned on each other during the trial with defense attorneys blaming the other spouse for the incident. Larry Williams' lawyer claimed that his client was not at home when the girl died and therefore had nothing to do with it. Carri Williams' attorney on the other hand blamed her husband for the strict discipline. Larry's lawyer however denied this saying that his wife "'designed, planned and implemented" the discipline.
If convicted, the two may receive a jail term of between 20 and 29 years pursuant to state sentencing guidelines.