Ethiopian Government Rejects Presidential Pardon for Jailed Journalist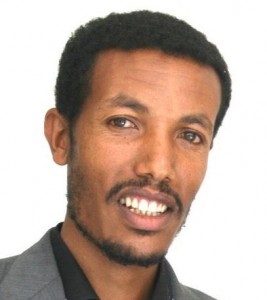 Prime Minister Hailemariam Desalegn's government has rejected a presidential pardon for journalist, Woubshet Taye, who was sentenced to 14 years imprisonment earlier this year.
Mr Taye's wife told a reporter from Arwamba times that the ministry of Justice had sent a rejection letter to her husband and two other people – opposition leader Zerihun Gebregziabher and Hirut Kifle.
Mr Taye was jailed in January 2012 for allegedly supporting "terrorist" groups as defined in the country's vague anti-terrorism law.
Ethiopia has however pardoned Swedish journalists who were also accused of assisting outlawed rebel groups. This is despite a previous assertion by former Prime Minister Meles Zenawi that "Swedish and Ethiopians are equal before our justice system; we both bleed the same color blood".
Following the rejection for Mr Taye's pardon, many Ethiopians feel that the pardon legislation is being applied selectively.
Woubshet Taye was the former deputy editor for the Awramba times.