Former UK Army Officer Killed in Violent Robbery at his Ranch in Kenya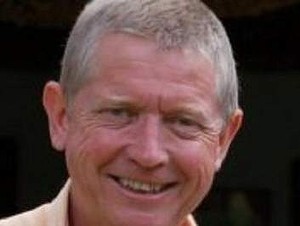 An Ex-Uk army officer, Lieutenant-Colonel David Parkinson, was killed in a violent robbery at his ranch in Nanyuki, Kenya.
Mr Parkinson had a long and distinguished career in the UK army for 30 years and retired while commanding a local base. He then proceeded to become the deputy director at the Lewa Conservancy where he has remained for the last five years.
This is the same game reserve where Prince William and Kate Middleton got engaged almost three years ago. A spokesman from Kensignton Palace said the Duke of Cambridge had met Mr. Parkinson during his travels in Kenya and was "saddened by the death."
Suspected robbers armed with machetes attacked the former officer and his wife on Sunday morning at their Lolldaiga Hills cattle ranch. The robbers gained entry into the couple's home by breaking the glass door with a large stone and made away with a laptop, phone, ornaments, bottles of wine and an insignificant amount of money, according to the local police.
"One of the gang members was armed with a pistol, another with a machete while the rest had crude weapons. While one of them was terrorising Mr Parkinson the others tied his wife's hands with ropes," said, Marius Tum, the local police chief. The wife managed to untie herself and escaped into a strong room but returned to find that her husband had been fatally wounded in some kind of scuffle. He had suffered a deep cut on his left bicep which is suspected to be the cause of his death. A post mortem will however be performed to determine the cause of death.
Police conducted a search with sniffer dogs in a nearby village and arrested a man suspected to have been involved in the robbery.
The UK foreign office has confirmed the incident and offered to provide consular assistance to the family at this sad time. The couple's two daughters Renate, 20, and Anna, 23, who both live in Sussex.