Ethiopia Signs $800 Million Deal with ZTE for Expansion of Mobile Phone Infrastructure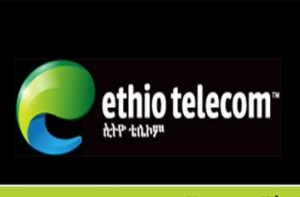 Ethio Telecom has signed a deal worth $800 million with Chinese telecom giant ZTE to expand its mobile phone infrastructure and introduce a high speed broadband network in the country.
The telecoms project is worth $1.6 Billion but will be split between two telecom firms ZTE and Huawei. Huawei signed a similar agreement with the Ethiopian government last month. The two, who are China's largest telecoms equipment manufacturers, will finance the project by way of low interest loans through a vendor financing arrangement.
Speaking during the signing ceremony, acting Chief Executive Officer of Ethio Telecom, Andualem Admassie, said that the project would enable the country to double its mobile subscribers to 50 million.
He said, "the expansion project is vital to attain Ethio Telecom's objective of increasing telecoms service access and coverage across the nation as well as to upgrade the existing network."
It is also part of Ethiopia's "growth and transformation plan," which aims to boost economic growth in the country so as to attain middle income status by 2025.
Currently, only 23 percent of Ethiopia's 85 million people are subscribed to a mobile network. The expansion project is however expected to increase Ethio Telecom's mobile coverage to about 80% of the country.
Also, less than one percent of the Ethiopian population has access to mobile internet at the moment. The upcoming project will introduce 4G internet access in the capital of Addis Ababa and 3G access throughout the rest of the country.
Ethio Telecom is state-owned and the only mobile operator in Ethiopia. The government has ruled out liberalizing the sector saying the profit it generates from the industry, approximately $321 million, is used to finance railway projects. The country's goal is to build 5,000 km of railway lines by 2020.
China has in recent years expanded its influence in Africa and gotten involved in several projects within the continent including road construction projects in Kenya, energy projects in Uganda and mining projects in other African countries.