Four Kenyan Fishermen Abducted by Ethiopian Militia from Lake Turkana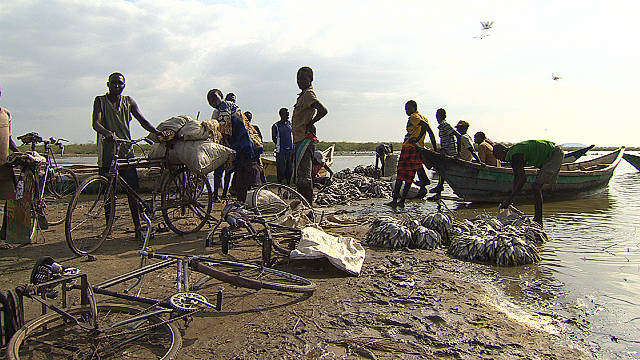 Suspected Merille Militia from Ethiopia on Thursday abducted four Kenyan fishermen near Kanamkuny beach at the Todonyang border point.
Turkana North OCPD, Bernard Nyakwaka, stated that the four went missing after they were waylaid by the militia in the afternoon while fishing in Lake Turkana.
"We have tried to trace their bodies along the Lake but to no avail. We suspect the fishermen have been abducted," Nyakwaka said.
A group of security personnel made up of the Kenya police, General Service Unit (GSU), and Rapid Deployment Unit (RDU) officers conducted a search of the fishermen in the area where they went missing, said the OCPD.
The police suspect that the Merille militia conducted the attack using a motor boat and towed the fishermen's boats and gear towards Ethiopia, said the chief of police.The OCPD has asked Ethiopian authorities for help in tracing the victims.
This incident follows another attack that occurred barely a week ago where the militia took off with fishing gear belonging to other fishermen at Illeret area.
Over the last two years, several residents of Todonyang near the Kenya– Ethiopia border have been driven out of their homes to safer areas by Merille militia.