Eritrean migrant found inside a luggage in a train headed for Switzerland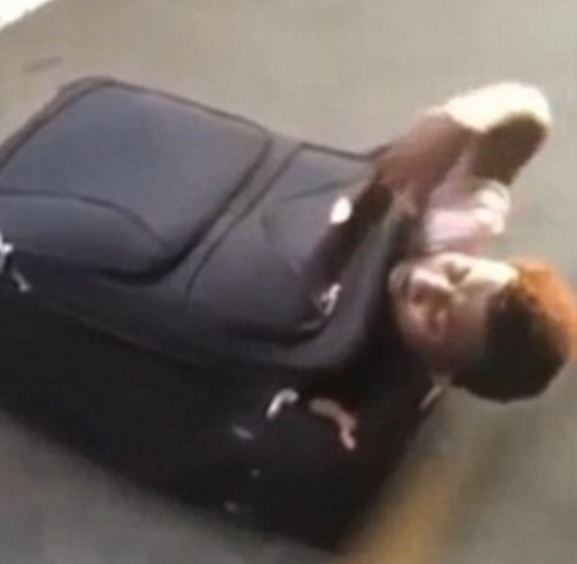 An Eritrean migrant was caught hiding inside a suitcase after terrified train passengers heard moans coming from the bag as it entered Switzerland.
The six-foot man had squeezed himself into the case and was wheeled onto a train in Milan, disguised as his friend's luggage.
But the discomfort took its toll after 45 minutes, causing him to wail as the train crossed the Swiss-Italian border.
Shocked passengers alerted authorities after hearing strange noises coming from the unattended bag. Guards removed the case from the train at Chiasso and were stunned when a human hand emerged. They filmed the astonishing moment the migrant reached his arm out of the case and then wriggled his head free. […] Read the full story at The UK Daily Mail
VIDEO