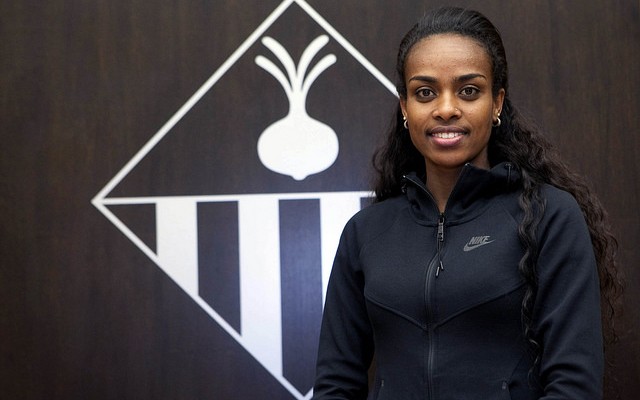 Ethiopian Athletics Clarifies Ties With Jama Aden, Coach of Genzebe Dibaba, After His Arrest Over Doping
Ethiopian Athletics Federation has released a statement distancing itself from Jama Aden, the coach of Ethiopia's 1500m world champion Genzebe Dibaba, following his arrest in Spain in an anti-doping probe.
Aden, a Somali national, was arrested last week after Spanish authorities raided his hotel room in Sabadell, Catalonia.
EPO, a blood-boosting drug, and several unidentified medicines were allegedly found in two hotel rooms that were searched.
Aden, who has since been released, was initially detained, along with an unnamed Moroccan physiotherapist, on charges of doling out banned substances to athletes.
More than 20 athletes, who train with Aden, were present in the hotel during the raid. At the time, these athletes (including Dibaba) were undergoing drug tests.
The raid and Aden's arrest is reportedly part of a long-running investigation following a tip from the Spanish Agency of Health and Sport (AEPSAD).
According to the International Association of Athletics Federations (IAAF), which led the investigation, authorities have been looking into Aden for about three years now. The World Anti-Doping Agency and Interpol also assisted in the probe.
"While the individual trained an Ethiopian athlete, he neither has the endorsement nor any working arrangement with the (Ethiopian Athletics) Federation," a statement from Ethiopia's athletics authority read.
Ethiopia has been on the radar of international anti-doping authorities for years now after evidence revealed loose anti-doping practices in the country.
[Photo by Premsa Ajuntament de Sabadell/ Flickr]