Ethiopia: Murle Attack Death Toll Rises from 104 to 208, 102 Children Abducted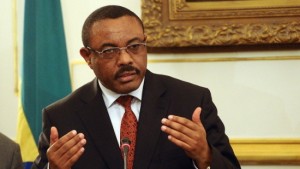 The death toll from Friday's attack on members of the Nuer ethnic group in Ethiopia's Gambella province has been increased from 140 to 208. The attackers, who are reportedly members of the Murle tribe from South Sudan, allegedly also abducted 102 children and seized a herd of 2,000 livestock.
On Monday, reports surfaced that up to 75 people sustained injuries in the raid.
Ethiopia's Prime Minister Hailemariam Desalegn has condemned the attack. Officials are reportedly preparing the necessary aid for the victims of the deadly assault.
According to Hailemariam, Ethiopian forces are currently on the offensive in a bid to free the abducted children. Some of the assailants have reportedly been killed as security forces hunt them down. The chase has crossed into South Sudanese territory.
The governments of Ethiopia and South Sudan are working together to track down the assailants.
Ethiopian officials have said neither the South Sudanese government nor the opposition was involved in the attacks. The statement comes in response to claims that some of the assailants wore South Sudanese military uniforms during the deadly raid on about ten Gaajaak-Nuer villages.
The Murle tribe from South Sudan's Jonglei and Upper Nile areas has been accused of similar attacks in the past. However, the scale of this attack is unprecedented.
The Murle have reportedly carried out raids against other tribes to steal livestock and abduct children which they raise as theirs.
Ethiopia has been hosting thousands of South Sudanese refugees who fled their country in 2013 following the outbreak of civil war.