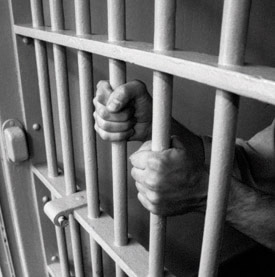 Police in Kuwait have arrested a 22-year-old man who was beaten by an Ethiopian woman after he offered her money for sex.
According to Kuwait Times, the Ethiopian woman, whose name and age remains undisclosed, reported the incident to the police. The incident reportedly happened in Nugra, Kuwait. The young man is said to have offered the Ethiopian woman money for sex and when she refused he attacked her verbally.
The two engaged a fist fight and afterwards the Kuwaiti man fled the scene in his car.
Kuwaiti police traced the young man to his house using his license plate number which was submitted by the Ethiopian woman. Officials have since arrested the suspect and the case is currently under investigation.
The case has sparked a lively debate in Kuwait where thousands of Ethiopian women work as domestic workers under harsh conditions.
Kuwait is the largest employer of domestic workers in the Middle East which attracts about millions of workers from developing countries yearly. It is estimated that there are about 660,000 domestic workers in Kuwait – many are from Africa and Asia.
The country also has the highest ratio of domestic workers to citizens in the region with about 90% of Kuwaiti household employing a foreign maid.
There are over 74,000 Ethiopians in Kuwait and many of them are domestic workers. According to Kuwait's kafala sponsorship system, these workers, who sometimes suffer terrible abuse, are not allowed to leave or change jobs without the consent of their employers. They are considered 'illegal' if they flee from their employer.
Foreign domestic workers in the country reportedly suffer abuses including long working hours without rest, nonpayment of wages, physical and sexual assault.
"The sense of having 'paid for' or having 'bought' a worker makes some employers feel entitled to treat the worker however they wish," a 2010 Human Rights report said.
There have been several cases of workers being abused and mistreated by employers in the country. Maids have made headlines for perpetrating violence against their employers and their families. Experts say these crimes could be triggered by depression and other psychological disorders caused by inhumane working conditions.
In June, Kuwaiti legislators adopted a law to regulate the labor rights of migrant domestic workers. The new law grants domestic workers a weekly day off, a 12-hour working day with rest, 30 days of annual paid leave and an end-of-service benefit of one month a year at the end of their contract.
"Kuwaiti's parliament has taken a major step forward by providing domestic works with enforceable labor rights for the first time," said Rothna Begum, Middle East women's rights researcher at Human Rights Watch. "Now those rights need to be made a reality in Kuwait, and other Gulf States should follow Kuwait' lead and protect the rights of their own domestic workers."