Eritel rolls out 3G technology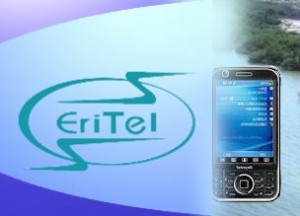 Eritrea Telecommunication Services Corporation (Eritel) is upgrading its network to third generation technology (3G).
Local sources say the initiative began about four years ago as part of a network upgrading and expansion project.
Eritrea's telecommunications industry is one of the least developed in the continent, according to pundits.
In a recent report, Budde Comm reveals that the mobile and internet penetration rate in the Red Sea nation are 6% and 1% respectively.
While the report notes that the country's telecom industry has grown rapidly in the past few years, it also underscores the need for more investment.
Last year, the Eritrean government offered citizens the opportunity to buy shares in the state-owned company for the first time. Reports indicate that about 4.5 million shares were sold at US $50 per share.
Pundits say the move to privatize the company is expected to open the door for much needed investment which would bring the country's telecommunication technology on par with the best in the region.
Eritel, which reportedly has more than 350,000 subscribers, has also set out to drastically increase its internet bandwidth capacity.
Several expert have noted that the country's telecommunication industry has the highest growth potential in the continent.
Eritel has reportedly established its coverage in all urban areas in the country. The company has also set out to expand its network coverage to remote areas. Reports indicate that the company has currently achieved success in expanding its coverage to 65% of the country's geographic space.
Photo/Capital Eritrea