Ethiopia to host CECAFA Senior Challenge Cup 2014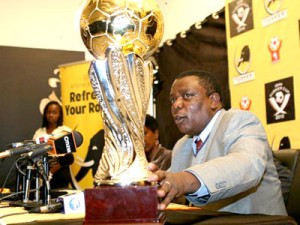 The Council for East and Central Africa Football Associations (CECAFA) have announced that Ethiopia has been selected as the host country for the 2014 Senior Challenge Cup in November/December.
CECAFA Secretary General, Nicholas Musonye, revealed that "A Cecafa delegation will visit Addis Ababa after the World Cup to finalise arrangements and sponsorship. After our meetings in Addis Ababa, we shall communicate which guest sides will be invited to come and spice up the event."
The Ethiopian team have not succeeded in lifting the coveted cup since 2005, a year after the nation hosted and won the event.
Pundits have noted that Ethiopia would be looking to emulate Kenya, who hosted and won the tournament last year. Besides the Walya Antelopes, Zambia and Uganda are some of the other highly ranked teams in this year's competition.
Mr. Musonya also disclosed that Rwanda has been selected to host the Kagame Club Championship – which is set to be held in August instead of June. He further noted that President Paul Kagame of Rwanda has fulfilled his annual pledge of $60,000 for the winners of the championship.
"Cecafa and the Rwanda FA are finalizing the sponsorship package that will cater for expenses for all teams and delegations at the event," he explained.
Mr. Musonye went on to announce the creation of two new CECAFA competitions; the CECAFA Nile Basin Cup for the runners-up of national leagues in the region, as well as the CECAFA Under-23 Championship.
Photo/The New Times: CECAFA Secretary General, Nicholas Musonye.