World Bank approves grant for hydropower project in Burundi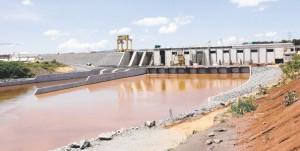 The World Bank's Board of Executive Directors have agreed to provide $100 to jointly finance the construction of two hydropower stations in Burundi.
The World Bank Director for Sustainable Energy Development in the Africa Region, Jamal Saghir, noted that the decision, which was made public earlier in the week, "marks a major milestone in supporting the easing of Burundi's energy crisis."
Burundi has one of the lowest electrical power generation capacity in the region. Reports indicate that Burundi's power industry currently produces a meagre 30MW of electricity. This is supported with 15MW from the International Society of Great Lakes Energy. Nonetheless, only 4% of the country's population have constant access to electricity.
Several commentators have noted that this has been a major impediment to economic development in the nation. Burundi's Minister for Energy and Mines, H.E. Come Manirakiza is quoted explaining that the Burundian "government has resolved to increase energy supply for economic growth, jobs and the well-being of all Burundians."
The Mulembwe-Jiji hydropower stations, which will be only 5 kilometres apart, are expected to generate about 31.5MW and 16.5MW of electricity respectively.
According to the World Bank, Burundian authorities have plans of further adding about 100MW of electricity to the nation's power grid through other projects.
The Mulembwe-Jiji hydropower project, which costs over $200, is also being funded by the Burundian Government, African Development Bank, the European Union and the European Investment Bank, according to online sources.
Besides the construction of the two run-on-the-river hydropower stations, reports indicate that the project also aims to improve the technical abilities of the Regie de Production et de Distribution d'Eau et d'Electricite (REGIDESCO) to maintain the country's hydropower stations. The project is also expected to support reforms in the sector and facilitate further development.
Photo/The Bujagali Dam in Uganda.