Kenya to Bid for 2017 IAAF Youth Championships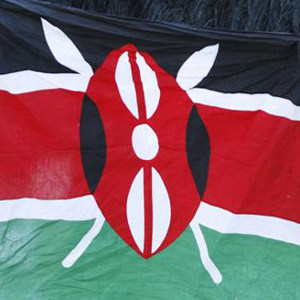 Isaiah Kiplagat, the president of Athletics Kenya (AK), has revealed that the country will bid to host the 2017 IAAF World Youth Championships in Nairobi.
He further indicated that Kenya has the resources and capacity to bid and successfully host the championships.
During the launch of the second Safaricom Athletics Series, Mr. Kiplagat stated that the athletics body was awaiting an endorsement letter from the government in order to submit the application before the April 4th deadline.
The AK boss expressed his confidence that the event would not be difficult to organize since there will be only about 150 participating countries.
Meanwhile, the IAAF has announced the opening of the bidding processes for numerous events including the 2017 World Championships. The deadline for presenting a letter of intent has been set on April 7th.
Reports indicate that the cities will subsequently obtain bid documentation by the end of next month.
The documentations and completed applications are to be submitted by September 22nd and presented to the IAAF Council. The final decision is however expected to be made in November.
Mr. Kiplagat indicated that the body is not ready to disclose what it would cost to host the competition, he pointed out that the most significant thing is that Kenya is set to bid for the prestigious championship.
Meanwhile, AK has reportedly requested partnership from mobile service provider, Safaricom, to assist them in the bid.
The AK boss also confirmed that he had discussed with President Uhuru Kenyatta about hosting the event. He stated that the President was optimistic about the bid.
The biennial international event is open to 17-year old athletes or younger. This event has reportedly served as the platform to global stardom for athletes such as Usain Bolt of Jamaica and Vivian Cheruiyot of Kenya.
In 2007, Kenya hosted the IAAF World Cross Championships in Mombasa, and in 2010 the Africa Athletics Championships was hosted in Nairobi.
The 2007 event took place at Mombasa Golf Course, which was the preferred venue because of superior infrastructure in comparison with other cities.
The event was one of the biggest global athletics event hosted in Kenya since the All-Africa Games, which occurred in 1987, reports indicate.
Prior to being hosted in Kenya, the World Cross Championships had reportedly already been hosted in Africa three times – Morocco (1975 and 1998) and South Africa (1996).
Canada is reportedly the only country to have demonstrated interest in the 2017 event. While Canada has previously hosted this event in 2003, a successful bid in Nairobi will make Kenya the first sub-Saharan nation to host an IAAF track and field competition.
Photo by Reuters.