Tanzania: Herders Protest against Forced Eviction from Grazing Land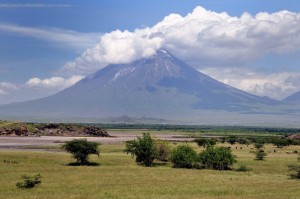 Pastoral tribes in Tanzania have accused the government of suppressing their nomadic way of life by leasing parts of their grazing land to investors.
Since last year, the Maasai, Barbaig and other nomadic people of northern Tanzania have reportedly migrated in vast amounts to other areas of the country.
Reports indicate that many of them are also being forced to adopt a less mobile way of life as it is becoming increasingly difficult to keep their prized cattles – which is the core of their mobile culture.
Consequently, poverty has increased among pastoral tribes in the country.
Besides the sale of large parts of their grazing land to investors, reports indicate that a rise in livestock diseases as well as prolonged droughts and bitter disputes with farmers have contributed to the latest development.
While officials have noted that these tribes will be resettled with provisions for them to continue their pastoral way of life. Critics have noted that several of the country's laws discriminate against the nomadic way of life.
Recent studies indicate that conflict over land has increased between herders and farmers in Tanzania over the past few years.
According to an independent researcher, Reginald Johnson, the rise in clashes over resources is primarily being supported by the fact that the grazing patch allocated to herders has experienced extreme droughts.
This has resultantly forced many to move farther with their animals, and in the process have encroached on farm lands.
Recently, the Tanzanian government unveiled a plan to develop a 10 million-hectare grazing land for the herders. However, many locals have expressed apprehension at the idea.
Tanzania's Minister for Fisheries and Livestock Development, Saning'o Ole Telele, told Reuters that the project is expected to solve the recurring violent battles between farmers and herders, and also improve the standard of living of the herders.
He is quoted saying the government "would like [herders] to attain a higher quality of life that is socially desirable, economically viable and environmentally sustainable."
Tanzania has one of the largest population of cattles in Africa and livestock trade reportedly contributes about one-fifth of the nation's gross domestic product (GDP).
According to Johnson, for pastoralism to be maintained as a way of life, the government must work with the local tribes to develop solutions that are acceptable to all parties.
Photo by Peter Greste/Al Jazeera: The Ol Donyo Lengai volcano stands over the traditional grazing land of Tanzania's pastoral tribes.