Rwanda and South Africa row over Failed Assasination Plot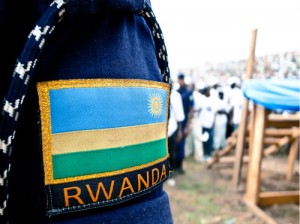 The diplomatic rift between the governments of Rwanda and South Sudan has taken a new dimension after both nations withdrew their high commissioners from one another.
The dispute, which was originally triggered by an assassination attempt against an ex-Rwandan General Faustin Nyamwasa, had already led to the expulsion of diplomats from both states.
An unnamed source told Reuters that South African security services have tracked the alleged assassins and established that they were intelligence personnel from the Rwandan embassy.
Reports indicate that Faustin Nyamwasa fell out with the Rwandan government in 2010 and fled to South Africa where he sought political asylum.
Faustin's friend and former co-worker, Col. Patrick Karegeya, who also went into exile in South Africa, was reportedly strangled in a Johannesburg hotel on 31st December last year.
President Kagame and other officials have denied involvement in the alleged attacks. But South African authorities have expressed their resolve to dig into the root of the incident.
Meanwhile, exiled opposition members from Rwanda have accused the Rwandan government of complicity in Karegeya's death and for reported attacks on Nyamwasa and other critics.
Some members of the Rwandan community based in South Africa have also reportedly expressed delight following the expulsion of the Rwandan envoys, particularly Claude Nikobisanzwe and Didier Rutembesa, who they indicated had been terrorizing their community.
Sources indicate that the two envoys had supposedly been pressurizing members of the community to spy for the Rwandan government.
Sources have also revealed that the attempt on Nyamwasa's life was unsuccessful because the police allegedly received a tip-off and had him relocated. Following the rift between the two countries, South African authorities have reportedly threatened to completely sever diplomatic ties with Rwanda.
According to a source from the international relations department, "South Africa will purportedly not stand by and watch another government kill people on its soil merely because they oppose a sitting regime."
The source further alleged that the strained state of their relations is likely to persist provided the sitting President remains in office. Reports indicate that Rwanda has since accused South Africa of harbouring rebels responsible for alleged terrorist attacks in Rwanda.
According to reports, Rwandan courts had previously found Karegeya and Nyamwasa guilty of plotting terrorist attacks in Kigali before they fled to South Africa for asylum.
This is South Africa's worst row with another African nation, according to an official.
Photo by Kigaliwire/Flickr.