U.S. President Condemns Uganda's Law Criminalizing Homosexuality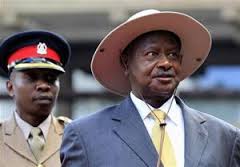 The United States president is "deeply disappointed" that Uganda is about to enact legislation criminalizing homosexuality, according to a February 16th report by the Voice of America.
After Ugandan President Yoweri Museveni had told the members of his party on Friday last week that he will sign the law which calls for harsh sentences for homosexuals, including life imprisonment for what it describes as aggravated homosexuality, Obama has released a statement on Sunday in which he said Uganda's anti-homosexuality law would be a "step backward … and reflect poorly" on the African nation's "commitment to protecting the human rights of its people."
In his statement, President Obama said his country has told Museveni that enacting the anti-gay measure "will complicate our valued relationship with Uganda," but he did not elaborate further.
Obama has said he tips his hat off to Ugandans and people around the world who support the "fundamental human dignity of all persons."
Obama is known to support the same-sex marriage rights, which has thrown the U.S. into an extended debate.
Currentlly, 17 out of the 50 U.S. states have reportedly legalized same-sex marriage,while in other states judges have overturned bans on same sex marriages and some have lodged appeals.
Homosexuality is illegal in 83 countries of which 37 are African nations including Ethiopia, Burundi, Kenya, Somalia and the youngest nation of the world, South Sudan.
Photo by Yahoo.