South Africa to Invest in Tanzania's Processing Zones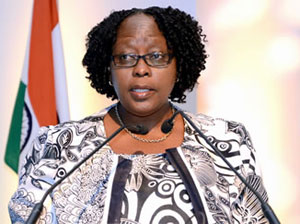 Investment and bilateral business between South Africa and Tanzania is expected to increase significantly  following an agreement between the two countries, reports indicate.
The two African countries have reportedly agreed to initiate working groups to reinforce their respective Export Processing Zones authorities (EPZAs).
According to reports, South Africa's Deputy Minister for Trade and Industry, Ms. Elizabeth Thabethe, led a delegation of senior officials on an official visit to Tanzania's EPZA on January 23rd.
Ms. Thabethe has said that her government would help secure investors in the nation's export processing zones (EPZs), in areas such as light assembling and mineral processing among others.
The South African delegation is reported to have also met senior officials from EPZA to learn about the organization via discussions, presentations, and an industry tour during their visit.
During the reported tour, Dr. Adelhelm Meru, EPZA's Director General, noted that South Africa has one of the continent's most powerful economies.
He further added that Tanzania has a lot to learn from South Africa with emphasis on how the latter operates its EPZAs.
According to Dr. Meru, the agreement will strengthen cooperation between the two countries as well as provide an opportunity for both countries to learn from each other in this area.
On her part, Ms. Thabethe remarked that the relations between Tanzania and South Africa had come a long way and that this agreement strengthens cooperation between the two to safeguard the welfare of their respective citizens.
The Minister further added that South Africa also has a lot to learn from her African counterpart and her country was willing to reinforce the existing business and investment linkages with Tanzania.
The two countries have long had cordial diplomatic relations as demonstrated by the agreements they have reportedly signed in the past.
In July 2011, the two nations entered into two agreements aimed at increasing cooperation between one another. South Africa's President, Jacob Zuma, during the signing of these agreements, had remarked that the deals demonstrated a clear indication of the collective determination of both nations to take their relations to higher levels for the joint benefit of their respective countries.
On this occasion, the Presidents of the two nations also underscored the significance of reinforcing cooperation in the areas of energy, mining, agriculture, water, and infrastructural development, reports indicate.
According to reports, last year, both governments set out to create mutual permanent commissions to work on economic, diplomacy, trade, and tourism-related issues.
According to reports, both governments also agreed for visa exemption for citizens wishing to travel to either South Africa or Tanzania for 90 days.
Ms Thabethe says the African continent can attain sustainable development through economic cooperation between her nations. She asserts that trading in Africa is ultimately progressive for the entire continent.
Radhia Msuya, Tanzania's High Commissioner to South Africa also commended the collaboration between the two nations, which she said shows the potential for further cooperation between African nations.
Photo: Ms. Elizabeth Thabethe-South Africa's Deputy Minister for Trade and Industry