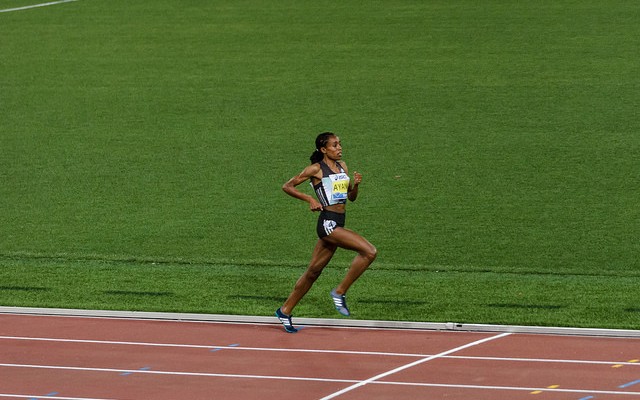 Ethiopia Olympic Trials: Almaz Ayana Defeats Tirunesh Dibaba in Record-Breaking 10,000-Meter Debut
Ethiopia's world 5,000m champion Almaz Ayana has won her first career 10,000-meter race in Hengelo, Netherlands during Ethiopia's Olympic trials.
Ayana made history on Wednesday with her 30:07:00 win, which is reportedly the fastest 10,000m debut performance time. Her finish time makes Ayana the 8th fastest woman in history, LetsRun reported.
The 24-year-old reportedly dominated the race which she ran with double Olympic champion Tirunesh Dibaba and world silver medallist Gelete Burka.
Burka came second with a time of 30:28.47, while Dibaba, who had never lost a 10,000-meter race, took the third spot with a time of 30:28.53. Before the contest, Dibaba had won all eleven 10,000 meter races that she had competed in. She has won five world championships in her career.
Despite Dibaba's defeat, the Olympic trial was impressive for Ethiopia as it showcased the country's preparedness for the 10,000 meters race in Rio.
The trial race was also historic since it was the first time that nine women from the same country had finished a 10,000m race in under 30 minutes, IAAF reported.
World cross-country bronze medalist Netsanet Gudeta came fourth with a time of 30:36.75, while Genet Ayalew came in fifth place with a time of 30:37.38. Another 10,000m debutante, World 5000m silver medallist Senbere Tefer, came sixth with a time of 30:40.59.
Ayana is now the favorite to win the 10,000m gold in the upcoming Olympic games after her impressive debut.
[Photo: Giulio Gigante/Flickr]