Swiss Court Orders Ethiopian Pilot to Receive Mandatory Psychiatric Treatment for Hijacking Plane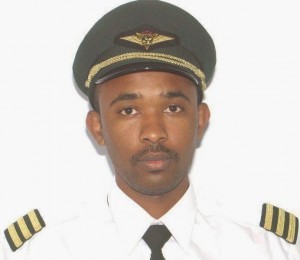 A Swiss court on Monday sentenced an Ethiopian pilot who hijacked his own plane in 2014 with 202 passengers aboard to receive supervised psychiatric treatment.
Former Ethiopian Airlines pilot Heilemedehin Abera Tagegn has been ruled as mentally unstable after he hijacked the plane and re-routed it to Geneva where he sought political asylum.
According to a Swiss psychiatric evaluation report,Tagegn was suffering from paranoia when the incident occurred 2014.
Tagegn took control of the Boeing 767-300 which was heading to Rome from Addis Ababa when his Italian co-pilot left the cockpit to use the restroom.
Although the incident was premeditated, Tagegn is said to have been unable to aptly judge the situation.
A Swiss Federal Criminal Court sentenced Tagegn, who is already being treated for paranoid schizophrenia, to receive mandatory treatment. The defendant, who was absent at the sentencing, is to receive treatment in Geneva.
Tagegn's legal defense had unsuccessfully argued for him to freed because his actions did not endanger the lives of any passengers aboard the Ethiopian Airlines flight.
None of the 202 passengers and crew members of Flight ET-702 were injured in the incident, which attracted aerial response from France and Italy.
Tagegn's pilot license has since been revoked. The 40-year-old is expected to pay the cost of his trial when he becomes financially capable. Tagegn is expected to pay the sum of $3,092 for the trial and his defense team.
The Swiss government has since granted Tagegn political asylum after his desperate request. Tagegn claims to have feared for his safety in Ethiopia.
Swiss officials choose to trial him in the country after refusing a request by Ethiopia for his extradition.
Nonetheless, in March last year, an Ethiopian high court found Tagegn guilty after a trial in absentia. He was sentenced to 19 years and six months in prison for his actions.
Photo: Sheger Tribune