Ethiopia: Renowned local manager appointed assistant coach of Walya Antelopes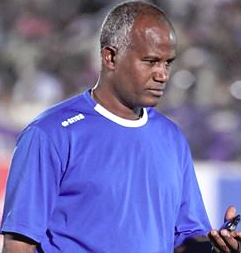 The Ethiopian Football Federation have, this week, announced the appointment of Webetu Abate as assistant coach of the national men's football team; the Walya Antelopes.
The president of the federation, Juneidin Basha, who confirmed the report to the press, noted that Abate meets all the qualification demands for the post.
In April, the federation selected Portugal's Mariano Barreto to manage the team after the dismissal of Sewnet Bishaw due to the under-performance of the team.
Mr. Basha explained that the selection of Abate is in line with the federation's plans to facilitate the sharing of knowledge and experience between local and foreign managers.
"He will come in handy as a great assistant to the coach as his experience locally will be very useful," he noted concerning Abate.
The former CBE SA, Adama City F.C. and Ethiopia Buna coach, Abate, is expected to officially resume his new post in the coming weeks.
Meanwhile, head coach Barreto has reportedly commenced preparations for the 2015 African Nation's Cup qualifiers. The Walyas are set to take on the Fennec Foxes of Algeria in September in the first round of the team's group matches for the tournament. Reports indicate that Barreto will announce his squad for the competition next week.
Photo/Ethiosports