U.S. government imposes sanctions on two South Sudanese commanders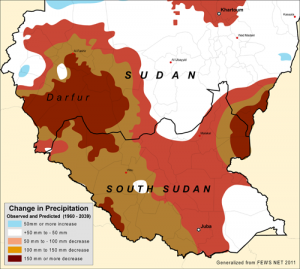 The Government of the United States has announced sanctions against two commanders accused of human rights violations in the six-month long conflict in South Sudan.
Peter Gatdet, a Sudan People's Liberation Army (SPLA) commander, and Major General Marial Chanuong, head of the presidential guard, have been charged with stirring ethnic violence and committing war crimes against civilians.
The U.S. Secretary of State, John Kerry, who disclosed the news to the media on Tuesday, described the actions of the two men as "unthinkable."
In light of the sanctions, all assets belonging to the two men in the U.S. will reportedly be frozen. The sanctions also enforces restrictions on U.S. individuals and companies from dealing with the two men.
During his recent visit to Juba, Mr. Kerry threatened to impose sanctions on key parties in the ongoing conflict in a bid to force the opposing factions to bring an end to the protracted war.
He further advised the Intergovernmental Authority for Development (IGAD) to also consider adopting sanctions key parties in the conflict.
Currently, it is unclear if IGAD will also impose any form of sanctions on the two men in line with that of the U.S. government.
However, the U.S. Permanent Ambassador to the UN, Samantha Power, has revealed that the U.S. will push the security council to adopt targeted sanctions against guilty South Sudanese individuals.
Reports indicate that the U.S. is set to also sanction other individuals in South Sudan.
Mrs. Power has noted that "The measures taken against Marial Chanuong and Peter Gatdet are only a first step and should serve as a clear warning to those in the Government of South Sudan and those who have taken up arms against it: the United States is determined to hold accountable those who choose violence."
Photo/UN