Tanzania inaugurates Telecommunication Traffic Monitoring System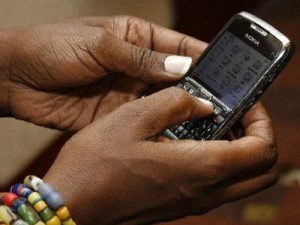 Tanzania's Communications Regulatory Authority (TCRA) has officially launched a telecommunication traffic monitoring system to facilitate the organization's regulation of network operators in the country.
The system, provided by SGS-Societe Generale de Surveillance & Global Voice Group, is expected to improve the regulators' ability to independently monitor mobile traffic, as well as the quality of service provided by operators and their compliance to prescribed standards.
A press release by SGS-Societe Generale de Surveillance & Global Voice Group, published on prnewswire.co.uk on Monday, March 24th, quotes the Director General of TCRA, Prof. John Nkoma, explaining that "Before the installation of this system, it was very difficult to know the exact traffic and unscrupulous people were using illegal and unlicensed international networks [in order to route calls to Tanzania] that led to the government and legal service providers losing revenue."
Reports indicate that since October 2013, when some components of the system commenced operation, Tanzanian authorities have generated about TZS 3.2 billion. Authorities estimate that in full operation, the system can enable the government rake in up to TZS 20 billion yearly through efficient tax collection.
Prof. Nkoma has pointed out that the equipment will not be directly used to monitor the correspondence of mobile users, but to generally track call times and the fees charged by network operators.
The traffic monitoring system will reportedly also enable Tanzanian authorities combat theft of telecommunication devices and improve the quality and security of mobile money transactions.
Since fibre optic technology was introduced into Tanzania in 2009, the telecommunication industry has been one of the fastest growing sectors in the country, driven largely by low costs.
President Jakaya Kikwete, who was present at the premises of the TCRA during the launch of the system at the end of last month, noted that it is a significant step in the government's attempt to regulate the information and communication technology sector.
He further directed the TCRA to complete drafting the country's cyber security laws to ensure sensitive information in transit are protected.
Photo by IT News Africa.