East African Community harmonize Medical Standards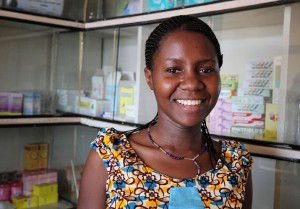 The East African Community has initiated a multi-million Shillings project aimed at harmonizing medicine registration and ensuring access to effective and safe cures for the most prevalent illnesses in the region.
The three-year Medicines Registration Harmonization Project comes following about two days (17-18 March) of consultation between medical representatives from East African countries in Arusha, Tanzania.
Reports indicate that the meeting was aimed at validating technical documents the National Medicines Regulatory Authorities (NMRAs) of member states' would use for the synchronized medicines regulation plan.
According to several sources, the documents which underwent review and validation included guidelines, standards, and manuals for use in mutual evaluation and registration of medicines for marketing authorization. Reports also indicate that the prerequisites of member states' regulatory authorities was additionally validated to ensure the maintenance of a standard.
Analysts say the validation is expected to result in consistency in the delivery of health services across the region, thereby boosting confidence and mutual trust between health service providers and their patients.
This initiative reportedly follows concerns raised by health experts over the growing market of generic counterfeit medications in the East African region, which has reportedly quickly becoming a huge healthcare threat.
Jesca Eriyo, the EAC's Deputy Secretary General, stated on Tuesday that the move is expected to develop the private sector, thereby also promoting fair trade and access.
She further emphasized that members of the public must participate in the integration procedure, adding that the project is the foundation of a much larger strategy to facilitate appropriate use and handling of medications to ensure a healthier population.
According to sources at the meeting in Arusha, the heads of the regional medical regulatory authorities assured delegates of their continuous support and commitment to the harmonization process, which reportedly aims to reinforce and transform the regulatory authorities into Centers of Excellence (CoE) for capacity building programs.
Musa Sirma, the chairman of the EAC's Council of Ministers, said the initiative will gradually move the community towards a system of joint recognition of regulatory medical decisions within the region.
Sources have noted that the medical harmonization project is one of the priority areas in the health cooperation objectives of the EAC. Reports indicate that currently EAC member states share similar profiles of diseases, both non-communicable and communicable.
The lack of access to affordable and quality medications for treating these illnesses has been repeatedly highlighted as one of the main impediments to complete health for numerous people in the region.
Photo by Rui Pires/Management Sciences for Health