Eritrea Achieves Health-Related Millennium Development Goals Ahead of Time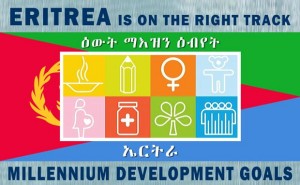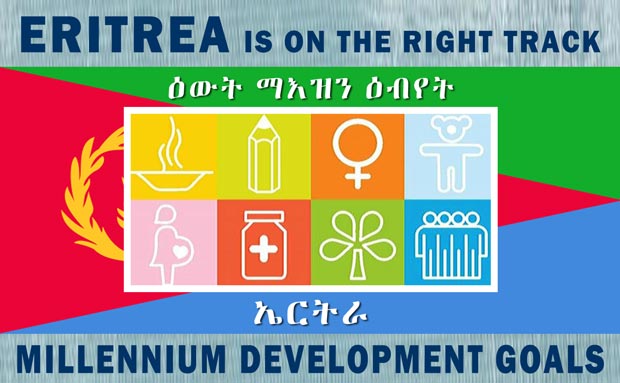 United Nation (UN) officials have commended the Eritrean government for achieving its health related millennium development goals (MDG's) ahead of the due date in 2015.
Several Eritrean officials, including the Minister of Health Amna Nur-Hussein have confirmed that the country has successfully achieved three of its MGD's.
The three goals achieved so far are (Goal 4) reducing child mortality by three-quarter, (Goal 5) reducing maternal mortality by three-quarter and (Goal 6) stopping and reversing the incidence of HIV/AIDS, malaria and other common diseases.
The maternity mortality rate in Eritrea in 2010 was 240 deaths per 100,000 live births, down from over 1,400 deaths per 100,000 births around 1995.
Infant mortality rate for children under 5 has also reduced from 138 deaths per 1,000 live births in 2010, to just 48 deaths per 1,000 live births in 2012.
Currently, Eritrea is reported to have one of the lowest rates of adult HIV/AIDS prevalence in Africa at 0.6% (2011 UNICEF estimate). Also according to the World Health Organization, the number of persons who died from malaria infection in Eritrea reduced from over 270 in 2001, to just under 50 people in 2012.
Last week, a UN delegation made up of representatives of several UN organizations as well as representatives of the International Organization for Migration (IOM) and the International Labour Organization (ILO) paid a three-day visit to Asmara. The purpose of the visit was reportedly to review Eritrea's developmental progress and to assess the nation's developmental priorities for the next 3 years.
The group, who met with President Isaias Afewerki and also visited several ongoing government projects, resounded the dedication of the UN to work with Eritrean authorities to further the nation's developmental efforts.
Abdoulaye Mar Deiye, chairman of the UNDG for Southern and Eastern Africa said "we have given our commitment to the Government that the UN in Eritrea will ensure that it continues to produce results and create impact."
The group also discussed the possibilities of working with Eritrea to quicken the achievement of its remaining five MDG's. These are (Goal 1) eradicating extreme poverty and hunger, (Goal 2) ensuring universal basic education, (Goal 3) promoting gender equality and empower women, (Goal 7) ensuring environmental stability and (Goal 8) developing a global partnership for development.
The country is reported to be on track to meet all these goals except Goal 1. Despite an increase in the gross domestic product of Eritrea last year, many Eritreans still live on less than a dollar a day. Over a decade after the bloody encounter, Eritrea is reported to still be struggling to shake off the economic effects of its war with Ethiopia between 1998 and 2000.
Photo source: Raimoq.com