Mixed Fortunes for East African Countries in Latest FIFA Rankings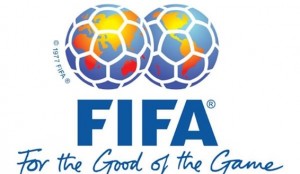 Rwanda, Kenya and Burundi have moved up while Uganda slipped in the latest ranking released by the Federation of International Football Association (FIFA) on Thursday.
Rwanda moved up two places from 129th to 127th and now ranks 38th in Africa. Amavubi's last match against arch rivals Uganda Cranes, in Kampala, which ended in a goalless draw undoubtedly contributed to Rwanda's improvement. Uganda unfortunately slipped from position 85 to 86 due to their performance in the match. The Cranes however remain the best placed East African team at position 22.
Kenya, on the other hand, moved up one place from 118th to 117th despite a period of inactivity. Harambee Stars have not played any competitive or friendly FIFA matches since their 1-0 win over Namibia in September. Earlier in the month the team is reported to have turned down two FIFA friendlies against Tanzania and Oman, claiming that they were not ready for the fixtures.
Kenya is however participating in the ongoing Confederation of East and Central Africa Federation (CECAFA) tournament.
Their opening match against Ethiopia at the Nyayo Stadium in Nairobi on Wednesday ended in a goalless draw. Burundi is however the biggest gainer in the November rankings after moving up nine places to 112th in the world and 32nd in Africa. Other achievers among East Africa countries include Sudan who moved up 6 positions, Tanzania 5, South Sudan 3.
The top four in the world – Spain, Germany, Argentina and Colombia – remained in their respective positions despite Brazil moving up one spot into the top ten.