Rwanda to Crack Down on Taxis without Automated Meters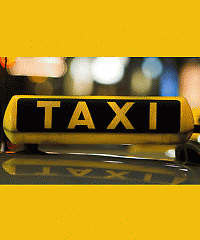 Rwanda Utilities Regulatory Agency (RURA) will soon initiate a crackdown on all Taxi operators who have not installed automated meters as directed by the agency.
Those found without the device will face penalties and may also lose their licenses, said Deo Muvunyi, the director-general of road transport regulation at RURA.
He said "those operating without these devices are conducting business illegally," adding that RURA would engage Traffic Police in the crackdown. "We are going to embark on an awareness drive to ensure the public understands the benefits of the taxi meters," he added.
Rwanda has over 700 registered taxis but only about 400 have complied with the requirement to install automated meters. RURA had directed all licensed operators to install said devices by October 18, 2013.
The device which costs Rwf200,000 calculates passenger fare depending on the distance travelled. Taxis travelling to and from Kigali International Airport will charge Rwf600 per kilometer, while the rest charge Rwf500 per kilometer.
The regulatory agency says the devices will be beneficial for both the taxi operator and the passenger and prevent most fare-based conflicts. Passengers can now be assured that they are paying the right amount depending on distance covered. The operator, on the other hand, will be able to know exactly how much he made that day.
Rwanda Revenue Authority is also hoping the new system will provide accurate turnover figures which will form the basis for tax calculations.
The move has sparked mixed reactions from the public. Daniel Muhoza, a taxi driver, terms the taxi meter as a good initiative but says "it's not friendly when we travel a short distance; before, everything depended on negotiations between the passenger and the driver."
The city of Kigali has however set a minimum charge of 1,500 Rwandan Francs covering the first three kilometers to tackle this very problem.
Patrick Hakizimana, another cab driver argued that some passengers preferred a pre-negotiated and fixed fare. He however acknowledged that the device was especially useful when working with foreign visitors who are used to metered taxis.