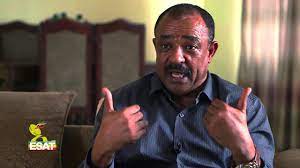 Federal government wants to 'weaken' Amhara Special Forces- Brigadier General Tefera Mamo 
Brigadier General Tefera Mamo, former Commander of the Amhara Regional State Special Forces, has uncovered the plots against the regional army by the federal government.
In an interview with Fiteh Magazine, Tefera said the federal government wants to weaken the Amhara Special Forces if not disband them.
He said some commanders of the federal army showed no interest to fight the advancing Tigray People's Liberation Front (TPLF) forces as the fighting with TPLF intensified late last year.
Tefera said the commanders had been ordering troops of the national army to retreat from  town after town, conceding heavy weapons to the TPLF forces.
The commander believed that some military leaders of the federal army had conspired against the people of Amhara and helped the TPLF forces invade the Amhara region.
The military leaders have denied the Amhara Special Forces heavy weapons and sending supportive military staff.
The Brigadier General further unveiled that there are military generals within the Ethiopian National Defense Forces who do not want to see a strong Amhara Special Forces.
The number of the Amhara Special Forces has grown by ten fold, Mamo said. He doubted the competence of the national defense forces to defend the Amhara people from the TPLF's imminent attacks.
"The Amhara forces have championed peace in Benishangul Gumuz Regional Forces and defended the Grand Ethiopian Renaissance Dam (GERD) successfully," he said.
The Amhara regional government last week replaced Brigadier General Tefera Mamo, as the Commander of the Amhara Regional State Special Forces, by Major General Mesele Belete, who was serving as the head of the Amhara Regional State Peace and Security Bureau.