Ethiopia Bans Domestic Workers from Traveling to Kuwait for Employment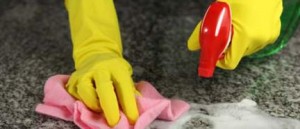 The Ethiopian Ministry of Social Affairs and Labor is reported to have banned its citizens from traveling to Kuwait for employment as domestic workers.
According to a report in the Kuwait Times which quotes unnamed sources from the Ethiopian Ministry of Social Affairs and Labor, the ban will be in place until recruitment procedures and regulations that set out the duties of recruitment agencies and protect the rights and interests of migrant housemaids have been reviewed.
This is not the first time a nation is banning its citizens from traveling to Kuwait in search of employment as domestic workers. In the past, the governments of Indonesia and Vietnam have also temporarily barred their citizens from traveling to the Arab nation until proper regulatory measures had been instituted. Some months ago the Ethiopian government also announced a ban on its citizens from traveling to Saudi Arabia for employment as domestic workers, citing disturbing reports of abuses of Ethiopian workers in the Middle Eastern nation.
The announcement of this ban on Ethiopian domestic workers from traveling to Kuwait comes at a crucial junction in the relationship between the Ethiopian government and Saudi Arabia – where hundreds of Ethiopians are reported to be enduring abuse and mistreatment as authorities attempt to round up illegal immigrants.
According to the Kuwait Ministry of Interior, there are over 500,000 domestic workers in the country – mainly from Ethiopia, Sri Lanka, Indonesia, Philippines and India. Human rights groups say as much as 10% of these domestic workers report abuses to their embassies every year. In recognition of this problem, the government of Kuwait announced recently that a hotline would be set up to enable domestic workers report their employers directly to local authorities.
Apparently, abuse is only one of the problems Ethiopian domestic workers have to deal with in Kuwait. Due to reports of unpaid salaries, the Kuwait government is also reported to be planning to create a committee to look into the possibility of instituting a minimum wage for housemaids and undertake a public awareness program to inform migrant domestic workers of their rights and institutions available to assist them. Plans are also reported to be underway for the creation of a shelter for run-away maids in Khaitan, Kuwait city.
The move by Saudi authorities to expel all illegal immigrants highlights the increasingly disturbing trend of African migrants traveling to the Middle East in search of employment. According to the Ethiopian Ministry of Labor and Social Affairs, about 200,000 Ethiopian women made their way to the Middle East in 2012 in search of employment.
Pundits say a comprehensive strategy is needed to combat this trend from the governments of Africa and the Middle East, beginning with instituting laws that make it impossible for recruitment agencies to extort travelers or put them into forms of servitude.
Although slavery has been officially banned by governments in the Middle East, many say the 'kafala' traditional system is evolving into a form of modern day slavery – where employers or travel agents confiscate their employee's passports and use this as a basis to control them.