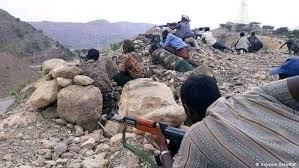 TPLF forces capture Abaala, Megalle towns in Afar region
The Tigray People's Liberation Front (TPLF) forces stormed Abaala, a border town in Afar regional state after a two-day fierce fighting in battlefields.
Armed with heavy weapons, the Tigrayan forces also captured Megalle town and surrounding areas of the Afar region.
Hundreds of TPLF drug driven troops were killed by the Afar Special Forces and Militia despite their southward push while hundreds others surrendered to the Afar forces.
The Afar regional government called for help from the Ethiopian National Defense Forces to defend TPLF troops who outnumbered the Afar fighters.
The fresh attacks against Afar region aim to loot resources particularly salt from Afdera, destroy Semera, capital of Afar region and seize Ethiopia's import and export corridor, military sources said.
The Afar regional government has confirmed that the TPLF forces captured Abaala and Megalle areas where they attacked civilians by firing heavy weapons.
The government did not comment on the fresh attacks but has been deploying more troops to Afar fronts.
It has been nearly two months now since Prime Minister Abiy Ahmed's government halted the offensive on Tigray People's Liberation Front (TPLF) after the latter was cleared from most parts of Afar and Amhara region.
Ethiopians from all walks of life who opposed the government decision expressed concern about the halt as giving a good opportunity to TPLF  for preparation of another round of offensive in the Afar and Amhara regions of Ethiopia.