Kenya Revokes Citizenship of 104 Foreigners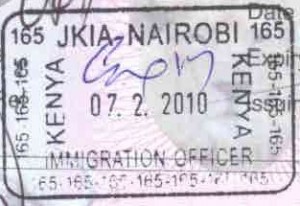 The Kenyan government has revoked the citizenship of 104 foreign nationals in the country after discovering they were acquired illegally.
Kenya's Cabinet Secretary for the Interior, Joseph Ole Lenku relayed that a vetting committee, created to assess all Kenyan citizenship documents issued between 2005 and 2010, had discovered the irregularities.
"Legal action will be taken against those who had irregularly acquired Kenyan citizenship and also those who had helped them acquire them," he said.
The Kenyan Immigration Acts 2012 empowers the Interior Ministry power to revoke the citizenship status of foreigners in Kenya, if it is discovered that they were acquired thorough questionable means.
As part of the general efforts to improve the the country's security following the deadly Westgate mall attack, the Kenyan government has set out to cleanse corruption in all immigration departments directly involved in issuing citizenship documents to foreigners.
Recently, the government announced that 15 senior immigration officers had been fired after it was discovered that they illegally issued Kenyan identification document to foreigners, including the Westgate attackers.
The Cabinet Secretary revealed that the exercise "will continue until the last rotten apple is removed so that we have a clean and secure process."
The foreigners whose citizenship documents have been revoked are expected to be notified tomorrow.
The Interior Ministry also revealed plans to digitize all security registries and link the nations borders through broadband to enable easy and quick access to information.
Print This Post