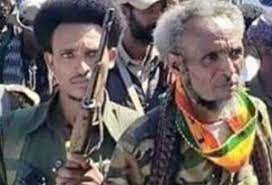 Amhara authorities dismiss rumor "government to disarm Fano" 
The Amhara regional government dismissed rumor that it is conspiring with the federal government to disarm Amhara Fano fighters.
The rumor had been circulating on social media that Prime Minister Abiy Ahmed is ordering Amhara authorities to begin the disarmament amid unfolding attacks by the Tigray People's Liberation Front (TPLF).
"There is no plan from the government to disarm Fano Fighters. The rumor is baseless and aimed to creat a crack between the people and government of Amhara and Addis Ababa," said Amhara officials during a relevant discussion with Fano representatives.
The Amhara Fano fighters along with other security forces have scarified their lives to rescue the nation from disintegration, the officials said.
"We want to reinforce Fano structure instead," they said.
Meanwhile, TPLF has launched a fresh attack in Abaala and Abergele areas of Afar region.
This time it launched an attack in the Abaala area which is adjacent to the Tigray region but it reportedly failed to take control of the place and make advances.
The TPLF forces have massacred thousands of innocent civilians in the Afar and Amhara regions of Ethiopia and raped hundreds of women including underaged and senior citizens during its months of occupations of many areas in both regions.