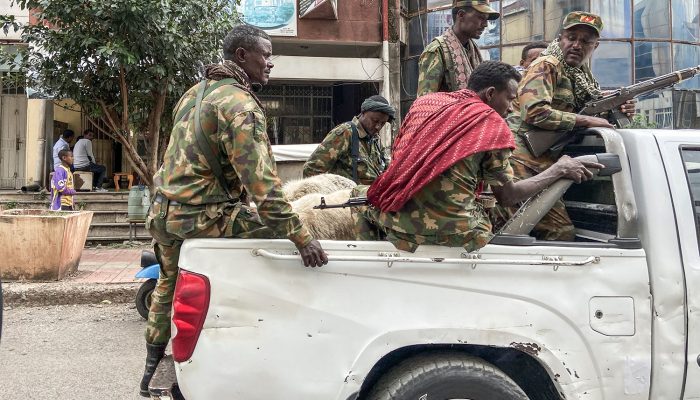 Ethiopia: Heavy fighting continues around Tigray border
Heavy fighting continues between the Ethiopian army and Tigray regional force as federal troops have crossed and gained more ground in the northern region.
The Ethiopian Federal and Amhara Region forces Wednesday fully controlled Alamata and Sekota and are now heading to capture Korem, a town about 169 kilometers south of Mekelle, the seat of the Tigray regional state.
The movement of government forces however contravenes the decision announced by the Government Communication Services (GCS). Minister of Government Communication Service, Legesse Tulu, Thursday said the government has decided to stop the northward movement while keeping liberated areas.
In a televised statement Tulu said the first phase of the military operation has been completed successfully.
Saying that the aim of the operation was to liberate Amhara and Afar region from TPLF, the Minister stated that the entire Afar and eastern zones of the Amhara region have been cleared of TPLF fighters.
Unconfirmed sources on social media indicate that the joint Ethiopian and Eritrean special commands are deployed in Tigray to chase TPLF leaders.
The Ethiopian air force Wednesday bombarded Mekelle, the second air raid this week against places where TPLF leaders were probably hiding.
The airstrikes were conducted as TPLF leaders have been calling on the United Nations to declare a "no-fly zone" in Tigray region.
Information reaching Zegabi.com revealed that TPLF has continued offering military training to a large number of Tigrayan youth and shifting its armed forces to Wolkait.