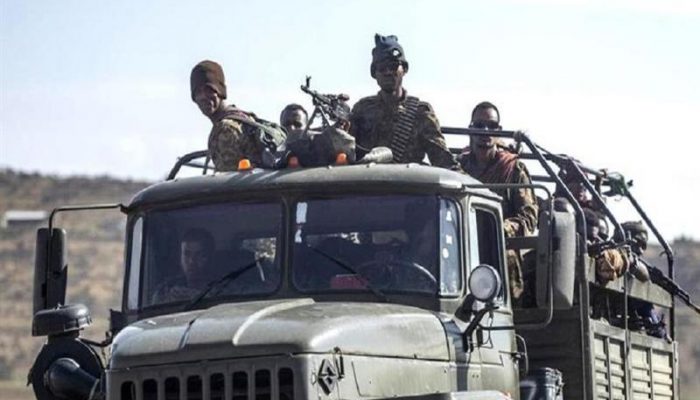 TPLF mobilizing its military to Wolqait amid battlefield setbacks
The Tigray People's Liberation Front (TPLF) is mobilizing its armed forces to Wolqait as Ethiopian government forces have recaptured a string of territories along the Wello and Afar fronts.
Information reaching Zegabi.com said TPLF military leaders have redeployed the new recruits and remaining fighters, who were spared from Wello battlefield, to Maitsebri in what seems to be a final attempt to dislodge Amhara forces from Wolqait, Humera, and Dansha areas.
TPLF's redeployment came after its leader Dr. Deberetsion Geberemichael wrote a letter to UN Secretary-General, António Guterres calling for restraint from Ethiopian federal forces following a series of setbacks on the battlefield.
"We have heard the unanimous international call for us to withdraw from neighboring regions. The government of Ethiopia has made the same call…We trust that our bold act of withdrawal will be a decisive opening for peace," Geberemichael letter reads.
Reports suggest that TPLF fighters encountered strong opposition from residents as they arrived in Mekele, the capital of the Tigray regional state.
TPLF leaders, however, were quoted as saying that "we have pulled the enemy to areas where we would make surgical operations" as they try to mobilize the youth to join the fighting at the Wolqait front.
Ethiopia's government on Tuesday said its forces have recaptured Alamata, Korem and Sekota towns in their continuing counter-offensive against Tigray forces.
Meanwhile, leaked information has revealed that the government is set to release political prisoners including leading opposition leader Jawar Mohammed.
Eskinder Nega, who has been jailed at least ten times by the Ethiopian government on convictions for treason and terrorism is among those prisoners who will be released, it is learned.