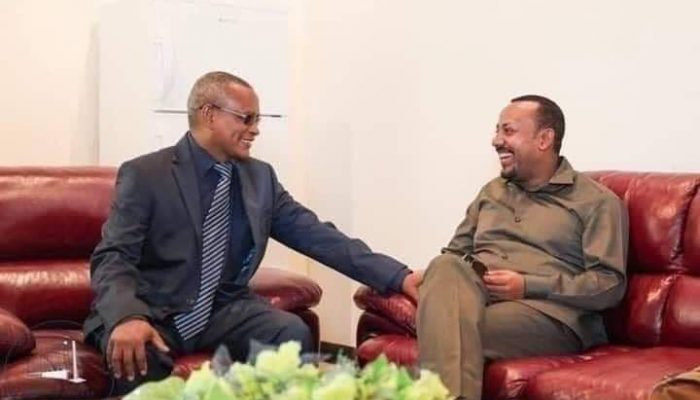 Ethiopia: Government to engage in negotiation with Tigray forces
The Ethiopian government is set to engage in negotiation with the Tigray People's Liberation Front (TPLF) to end the long-running civil war in the northern and central parts of the country.
Information reaching Zegabi.com confirmed that the ruling Prosperity Party (PP) has tabled what is called the "National Consensus and Consultation" document for discussion among its members with a special focus on engaging in negotiation with the TPLF forces.
The government's move, however, has been met with strong opposition particularly from members of the Amhara Prosperity Party.
Zegabi.com has learned that there is fierce disagreement among members of PP after members of the Oromo Prosperity Party insisted on negotiation with TPLF amid military gains against TPLF over the last three weeks.
Addis Ababa claimed the federal forces led by Prime Minister Abiy Ahmed have dislodged TPLF forces from almost all areas of the Amhara region, a claim dismissed by TPLF. TPLF spokesperson Getachew Reda said Tigray Defense Force (TDF) had made a strategic retreat.
Since the war in Tigray started in early November 2020, there have been incessant calls for negotiation and ceasefire but both parties avoided peaceful resolution for the conflict that is intensifying the suffering of civilians, destroying property, and inflicting hunger on the people.
The long-running war reportedly has claimed hundreds of thousands of lives from both sides.
Some officials in the Amhara Prosperity Party hint that they would accept the negotiation after the government forces chase TPLF forces from disputed Raya and Tselemt areas.
Meanwhile, TPLF Chairman Dr. Debretsion Gebremichael accused Turkey, Iran, and the United Arab Emirates (UAE) of worsening the conflict in Ethiopia by supplying military and financial supports to the government in Addis Ababa.