U.S. court convicts Ethiopian war crimes suspect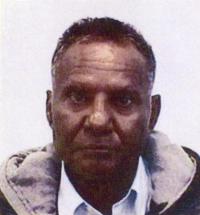 A United States court has convicted an Ethiopian immigrant, who is suspected of having committed war crimes in his home country, on charges of immigration fraud and identity theft.
Prosecutors told the court that the accused, Kefelgn Alemu Worku, had lied about his past and stolen someone else's identity before immigrating to Colorado in 2004 as a refugee. Worku admitted that he had used a false name to gain entry and citizenship in the United States but denied allegations that he had tortured and killed political prisoners while working as a prison guard in Ethiopia in the 1970's.
The accused was arrested in May 2011 after Ethiopian Immigrants, Samuel Ketema, 53, and his brother, Kiflu, 58, identified and confronted him at a cafe in Aurora, Colorado. Kiflu claims he witnessed Worku torturing and killing several prisoners – including one of Kiflu's best friends – while serving a prison sentence in Ethiopia.
Another witness, Abebech Demissie, testified that while she was an inmate at the Higher 15 prison in Addis Ababa she witnessed Worku killing two teenage boys. She also claimed that the accused, who worked at the prison as a guard, and his colleagues physically assaulted her during her time there.
The defence attorney, Matthew Golla, however sought to discredit Demissie's testimony by questioning whether she was in a position to correctly identify Worku more than 30 years after the alleged event took place. She however replied to this by saying "I can't delete what I have in my memory."
Golla also tried to portray Worku as a peaceful man by stating that the accused had lived in Denver and worked for a parking lot company at Denver International Airport for the last eight years.
Worku now faces up to 15 years in prison following his conviction. Dozens of Ethiopian immigrants who thronged the court during the trial seemed satisfied with the verdict.
The charges brought against Worku in Denver were for immigration violations and not the war crimes that he is accused of having committed nearly four decades ago. Ethiopia already tried him for those crimes in absentia and sentenced him to hanging.
The Higher 15 prison was established during the violent Red Terror political campaign which took place during the reign of Dictator Mengistu Haile Mariam. He used this and other prisons to carry out systematic mass killings of members of the political opposition who supported democracy.