Kenyan government express wish to see Westgate mall re-opened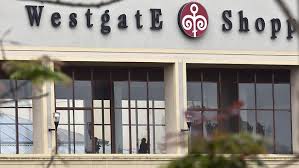 The Kenyan government has expressed its wish to see the Westgate Mall reopened after last month's devastating attack.
The upscale mall in Nairobi frequented by visitors was attacked by terrorists last month and about 67 people were killed in the resulting violence. Parts of the four storey building collapsed after security officials resorted to explosives in their efforts to free hostages.
Forensic investigations are still ongoing at the scene. There are reports that it will take investigators another month to get through the rubble.
According to the Kenyan Red Cross, 39 people are still missing and there are concerns that more bodies could still be trapped in the wreckage. However, authorities claim this is unlikely.
The Westgate shopping mall generated close to 100 billion Kenyan shillings ($2 billion) annually and provided over 2,000 Kenyans with jobs prior to the attack. The building is reported to have been insured by the owners for 6.6 billion Kenyan shillings with stipulations covering possible damages by terrorist attacks.
Phyllis Kandie, Kenya's Commerce Minister held a meeting on Wednesday with shop owners where she related the government's wish to see the mall reopened. She also expressed the government's willingness to help traders and victims get over the incident.
She said the Government of Kenya will assist the owners of the mall and traders – through a public private partnership – to ensure operations resume within the shortest time.
According to her, through this partnership, the Kenyan government " shall be further seeking to ensure the overall national economic resilience following the tragic events by reducing levels of business collapse, investor apathy and job losses."