Protests Intensify in Sudan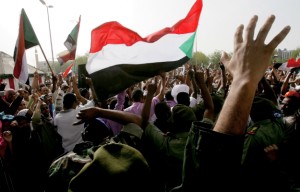 The streets of Sudan continues to be flooded with protesters demanding the resignation of President Al Bashir after an increase in fuel prices on Sunday evening.
Besides increasing the prices of fuel and gas, the government also removed subsidies on fuel and adjusted the rate of the Sudanese pound. These measures are intended to balance the nation's budget after it lost a considerable amount of its oil wells to South Sudan.
Several leading figures in Sudanese politics have made efforts to calm the public by explaining the importance of the austerity measures. At a press conference yesterday President Al Bashir said the difference between the global and subsidised fuel price had become too large. He said these austerity measures are intended to stabilise the economy and avoid a recession. "Most (of the saved money) from the fuel subsidies will go to the salary increase, and another part will go to poor families and to support local production."
The Sudanese people have not reacted favourably to the increase. Only a few hours after the announcement on Sunday evening, the streets of Khartoum was filled with protesters shouting "Go, go!" "No, No to price hikes."
Despite the presence of security officers throughout the streets of Khartoum, protesters still made their way to the centre of Wadi Madani. At least one person is thought to have been shot and killed after the protesters set fire to several buildings including three petrol stations, a bank and an office which belonged to the ruling National Congress Party.
The government of Sudan described the protesters as "a group of sabouteurs" and "a group of vagabonds."
ASHRAF SHAZLY/AFP/GettyImages