Ethiopia Makes Great Progress in Reducing Child Deaths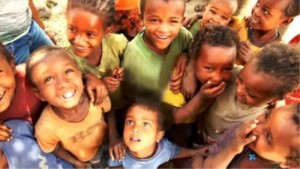 Ethiopia's Ministry of Health announced this week that the country has met the target of Millennium Development Goal number four on reducing child mortality by two thirds.
In 1990, Ethiopia had the highest under 5 mortality rate in the world at 204/1000 live births but by 2012, this rate had decreased to 68/1000 live births. While many nations have made significant progress on improving child survival, UNICEF in its recently released report on child survival gave special attention to Ethiopia's achievements.
Ethiopia's health minister, Dr. Kesetebirhan Admasu attributed the improvement to new health policies and deployment of 38,000 additional health workers to over 15,000 health centres all over the country.
Our government has a policy of reaching the hard-to-reach parts of the country and focusing on prevention of disease, health promotion and transferring responsibility to individual families," the minister said in a statement on the health ministry's website. "To do that, we designed a community health extension programme, our flagship programme."
UNICEF and USAID have also acknowledged the great commitment by the Ethiopian government as a contributing factor to the success in meeting the child survival development goal.
East and Southern Africa have made the greatest progress in reducing child mortality rates. The regions achieved annual reduction rates of 5.3 percent between 2005 and 2012, the highest in the world during this period. Globally the number of deaths among children under five decreased from 12.6 million in 1990 to 6.6 million in 2012.