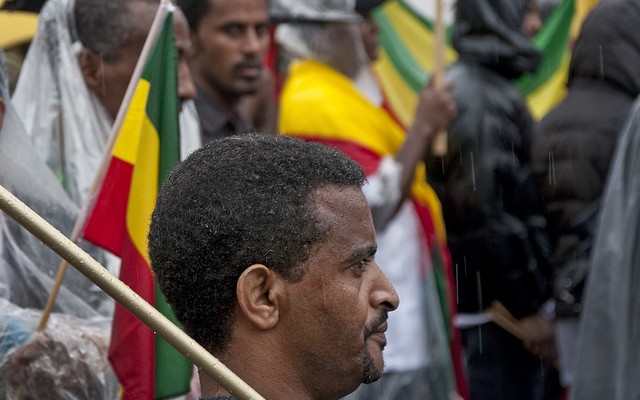 US Warns Ethiopian Government not to Silence Critics With State of Emergency
The U.S. has warned Ethiopian authorities not to use the newly imposed state of emergency to silence opposition voices.
On Tuesday, US State Department spokesman John Kirby said that the Ethiopian government needed to explain how it intends to enforce the six-month-long state of emergency imposed on Sunday, AFP repored.
The state of emergency was declared after months of violent anti-government protests authorizes "detention without a warrant, limitations on free speech, prohibitions on public gatherings and the imposition of curfews."
"Even if these measures are intended to restore order, silencing independent voices and interfering with the rights of Ethiopians is a self-defeating tactic that exacerbates rather than address those grievances," Kirby said.
The US also welcomed promises of electoral reform made by Ethiopian authorities. On Tuesday, Prime Minister Hailemariam Desalegn reportedly promised that the government would listen to opposition voices.
The widespread anti-government protests ongoing in the Amhara and Oromia region of Ethiopia began in November last year over a plan to expand Addis Ababa, the country's capital, into Oromia.
The protests have since turned deadly with reports of clashes between security forces and demonstrators. The Ethiopian government has denied claims that law enforcement officers have used force against the protesters and has promised to investigate such cases if they exist. However, Human Right Watch and other opposition members put the number of causalities at around 500.
Ethiopia is a key US ally in the East African region especially in Washington's efforts to curb the spread of extremists group like Somalia's al-Shabab.
The ongoing protests is affecting Ethiopia's growing economic and political growth. Last week, a group of own foreign companies in Ethiopia were reportedly attacked by protesters. The exceptionally violent protests, which led to the destruction of property and the death of a US researcher, came after more than 50 people were killed in a stampede during an annual Oromo festival. The stampede was reportedly caused by police who shot tear gas and rubber bullets into the crowd of revelers in a bid to disperse anti-government protesters.
[Photo by Eric Parker/CC BY-NC 2.0]