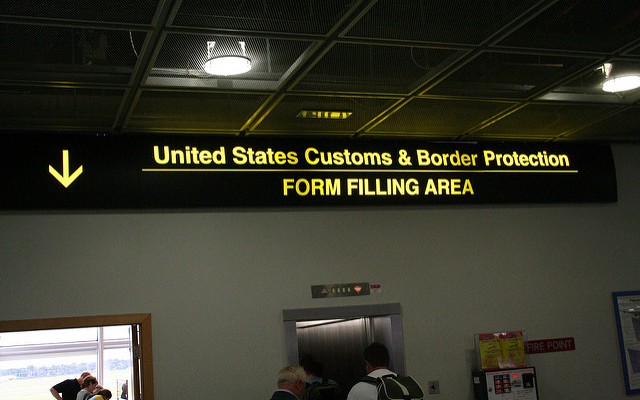 U.S. Man Arrested at Newark Airport for Attempting to Smuggle 18 Pounds of Heroin From Ethiopia
U.S. border authorities have arrested a man at the Newark Liberty International Airport for trying to smuggle 18 pounds of heroin into the United States from Ethiopia's capital Addis Ababa.
Alfred Battle, a United States citizen, was arrested in New York this week after U.S. Customs and Border Protection (CBP) officers discovered that his duffle bags had two "false bottoms."
Battle, a 60-year-old resident of Ohio, was attempting to pass through customs when officials noticed that his bags were heavier than usual.
After being escorted to a private search room, officials assessed the content of his bags. The hidden compartments and a light brown substance that later tested positive for heroin was discovered in the bags.
Authorities estimate that the 18 pounds of heroin that was seized from Battle has a value of $512,000.
"This latest seizure demonstrates the vigilance of our CBP officers and their excellence in detecting those who attempt to smuggle these illegal substances," said Robert E. Perez, a Field Operations Director in New York.
Battle has since been charged with possession of a controlled and dangerous substance, and distribution of heroin, CBP spokesman Joe Pentangelo said.
A $350,000 bail with no 10 percent option has been set for his release from the Essex County jail where he is currently being held," New Jersey.com reported.
Battle's preliminary court appearance has been scheduled for Aug.2.
Photo by Colm MacCarthalgh/CC BY-NC]