Uber Launches Operations in Uganda's Erratic Transport Market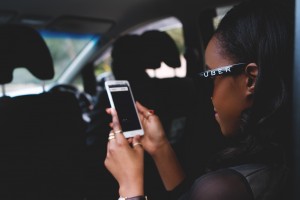 Uber has launched its online transport network service in Uganda following its success in other African countries.
Kampala is the 10th city in Africa where the US multinational ride-sharing app is currently operating. Uber has already launched operations in South Africa, Morocco, Nigeria and Kenya.
The company has a presence in over 400 cities worldwide and is looking to expand to other African markets. Ghana and Tanzania are the next countries that the online transport service is looking to establish its services.
"Uber is part of a broader evolution in transportation," Alon Lits, general manager of Uber Africa said. "Kampala is a progressive, forward-thinking city that is ready for safe, reliable and efficient transportation and we are so excited to be launching here."
"We are inspired by the city's rapidly developing infrastructure and spirit of entrepreneurship and look forward to giving people on the city an affordable, easy and flexible choice to move around the city safely and reliably," Lits added.
Uber connects drivers and passenger in real time. The smartphone app runs on Android 4.3, iOS 7, BlackBerry OS 7 and Windows Phone 8.
Passengers in Kampala can pay for their rides via VISA. However, Uber is likely to introduce a mobile payment system soon.
Hundreds of drivers in Kampala have signed up to work with Uber. All the drivers will face screening before they can work with Uber.
The company is looking to capitalize on Uganda's erratic transport system. Transport prices reportedly change in Kampala according to the weather. If there is a heavy downpour, prices are likely to soar. Traffic congestion is also a major concern for passengers and drivers.
Some have expressed concerns about how Uber would assimilate into Uganda's competitive transport market. Despite its success in Africa, Uber has encountered some problems.
There have been reports of South African taxi drivers getting into blows with Uber drivers. In Kenya, Uber cabs have been burnt.
Despite these issues, Uber is ready to be part of Uganda's transport market.
"We can help improve mobility in Kampala. We are mindful of the city's current traffic congestion, and we aim to be part of the solution in improving it, while creating new, fruitful opportunities for drivers," Lit said.
As part of its launch, Uber is running a promotion offering passengers in Kampala free rides this weekend. The free rides can be accessed between 1 pm Thursday, June 2 to Sunday, June 5 at midnight. The promotion is only for trips within Kampala.
Photo/Uber