2 Chinese Workers Return Ethiopian Tourists' Bag Containing $356,000
Three Ethiopian tourists knelt in gratitude before two Chinese construction workers who found and returned their lost briefcase containing $356,000 on Friday in China's Guangdong province.
The migrant workers Peng Xiaoliang and Hu Guohui discovered the white suitcase while waiting to board a flight at the Guangzhou Baiyun International Airport.
The bag was reportedly found lying on the floor outside the entrance of the airport's main terminal.
Reports indicate that the workers opened the suitcase with the intention of finding the owner's contact information. However, they discovered the stacks of $100 bills.
The men, who claim they had never seen that much cash in their lives, decided to guard the suitcase until the owner returned. However, when no one showed up to reclaim the suitcase, they took it to the police.
Chinese authorities reportedly counted the money in the case and later found three Ethiopian tourists to be the rightful owners of the cash. The Ethiopian tourists are said to have rushed to the location they had left the money desperately in search of the suitcase.
The suitcase was returned to the tourists after they were able to confirm their ownership.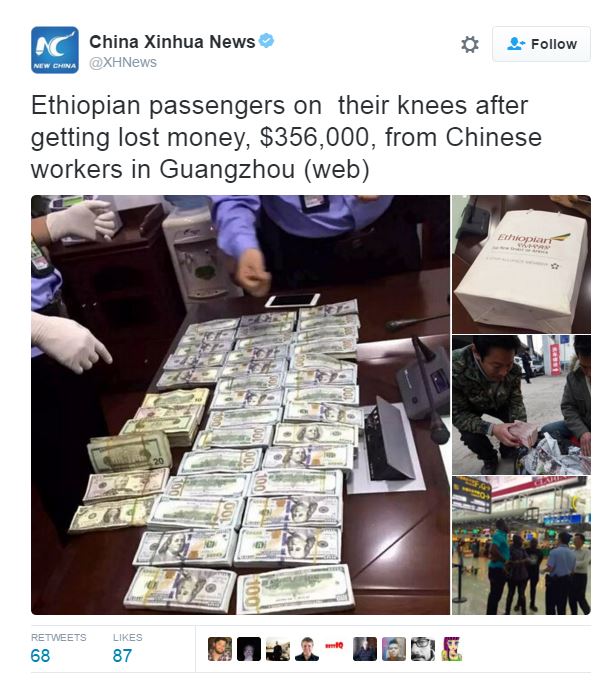 Source: China Xinhua News