Ethiopian Opposition Activists Released From Prison Months After Being Acquitted of Terrorism Charges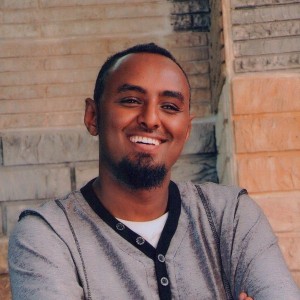 Two leading Ethiopian opposition figures charged with terrorism were on Tuesday released from prison following their acquittal last year.
Abraham Solomon and Habtamu Ayalew, both accused of being members of the outlawed opposition group Ginbot 7, had been detained in Addis Ababa since July 2014. The two were also accused of recruiting members for the group believed to be based in Eritrea.
Abraham is a teacher and activist, while Habtamu is a vocal opposition leader. Both men have remained in the custody of Ethiopia's police since last year when a federal high court acquitted them of all charges.
"Both the documentary evidence and eye witness testimonies presented by the prosecution do not support its case beyond mere suspicion," the court's 44-page verdict read.
According to the BBC, the men remained in detention while the prosecution prepared to appeal the court's ruling. Despite their release, the prosecution is reportedly still pursuing the appeal.
Ethiopia, lauded as the fastest growing African economy, has been criticized for using its controversial anti-terrorism law to shut down members of the opposition.
Human Rights Watch has welcomed the news of Abraham and Habtamu's release although others they were charged with remained incarcerated.
Felix Horne, an official with Human Rights Watch US, said it is "a positive development that they were finally released, but it's hardly a victory for justice….They should never have been arrested in the first place."
Reports indicate that Shiwas Assefa and Daniel Shibeshi, who have also been acquitted of terrorism charges, still remain incarcerated.
Photo of Habtamu Ayalew (Twitter/Liya B. Tefferi)