Grenade Attack Kills 2 Students in Southern Ethiopia University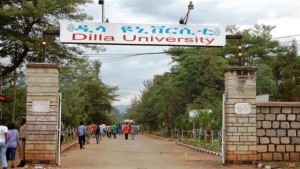 A hand grenade attack at a university campus in southern Ethiopia has killed two students and injured six others.
The deadly incident happened on Thursday night at Dilla University, about 350 kilometers south of the capital, Addis Ababa.
According to reports, an unidentified suspect (or suspects) threw the grenade at a group of students in the diverse Southern Nations, Nationalities, and Peoples Region (SNNPR).
"The blast killed two students and wounded six, of which four were seriously injured," said Ejigu Shiferaw, a police official in Gedeo on Friday.
Authorities have not revealed any suspected motives for the attack in the area unaffected by the recent unrest. However, reports indicate that an investigation is already underway into the incident and a number of suspects have already been arrested.
No group has claimed responsibility for the attack, which is the second to hit the country in weeks.
A hand grenade was thrown into the Grand Anwar, Addis Ababa's biggest mosque, early in December. Over a dozen people were injured in that attack. No militant group has claimed responsibility for that attack.
Terror attacks are rare in Ethiopia compared to neighboring countries such as Somalia, Kenya and Uganda. The last explosion linked to terror activities occurred in 2013 in central Addis Ababa.
Although there are several rebel groups engaged in low-level battle against Ethiopia, the main threat of terror attacks come from Somali-based al-Shabab.
Shabab has carried out deadly attacks against Kenya, Uganda and Djibouti in retaliation for contributing troops to a joint African Union Force in Somalia.
Ethiopia has also deployed troops to assist in the joint mission to restore peace to Somalia after over two decades of civil war. However, unlike its neighbors, Ethiopia had been able to successfully thwart terror attacks within its borders until now.