Kenya court sentenced 78 Ethiopians to 3 months in jail for entering the country illegally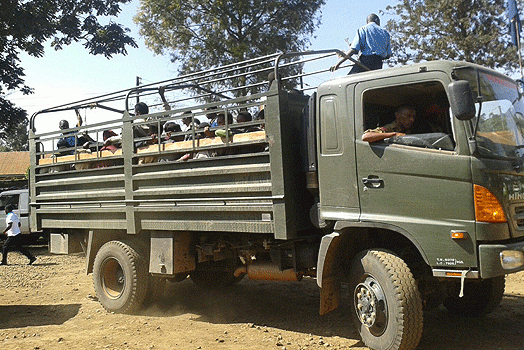 Seventy eight Ethiopians who were arrested in a police lorry in Meru were sentenced to three months or a fine of Sh50,000 each before repatriation for being found in the country illegally.
However, two other suspects were not able to take their plea because they were sick.
The 78 immigrants pleaded guilty with the aid of an interpreter and asked for forgiveness.
They said they have been on the road for 15 days and were heading to South Africa in search of jobs.
The Ethiopians appeared before Maua magistrate Oscar Wanyaga.
Sergeant William Kipchirchir of the Anti Stock Theft Unit in Sololo, Marsabit, was also arraigned before a Maua Law Court.
Source: Daily Nation