World Bank approves funding for geothermal project in Ethiopia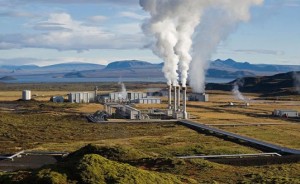 The Executive Directors of the World Bank have approved a grant of over $200 million to support the Ethiopian government's Geothermal Sector Development Project.
Reports indicate that $178.5 million came from the bank's International Development Association, while $24.5 million came from its Scaling-up Renewable Energy Trust Fund.
The grant will reportedly be used to develop two potential geothermal sites at Aluto and Alalobad in Afar State.
The Ethiopian government has set out on an ambitious plan to develop alternative sources of power to support the nation's rapidly growing economy. Work has reportedly already commenced on a wind farm and a mega-hydropower project.
The World Bank has announced that it will support developing nations switch to renewable sources of energy. The bank has reportedly already invested more than $1 billion in renewable energy projects in Ethiopia in the past few years.
In a related development, following an agreement worth about $8 million with the African Union (AU) last week, Iceland's Reykjavik Geothermal is set to begin drilling wells at the Corbetti Geothermal Power Project site.
The two-phase project, which will be the largest geothermal facility in Africa upon its completion, is expected to last between 5-8 years and will generate a total of 1,000MW.
Reports indicate that preliminary work has commenced on more than five other possible geothermal power generation sites.
Meanwhile, several other countries in the East African Rift zone – including Tanzania, Kenya and Djibouti – have also expressed interest in investing geothermal power.