UN releases report on human rights violations in South Sudan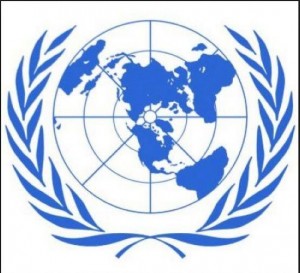 The United Nations Mission in South Sudan (UNMISS) have published a report on the human rights situation in the country since violence erupted on December 15th last year.
The 62-page report, prepared by the UNMISS Human Rights Division, reportedly draws on 900 interviews with victims, witnesses and other relevant sources.
It reveals that both sides have committed widespread and gross violations of human rights and humanitarian law during the 6-month long war.
"These violations include extrajudicial killings, enforced disappearances, rape and other acts of sexual violence, arbitrary arrests and detention, targeted attacks against civilians not taking part in hostilities, violence aimed at spreading terror among the civilian population, and attacks on hospitals as well as personnel and objects involved in a peacekeeping mission," the report notes.
The report also condemns alleged violations of free speech and freedom of the press by the government.
It further points out that attacks on UN facilities and personnel are clear violations of the UN charter.
While decrying the relative absence of vital information about the conflict, the report calls on the South Sudanese government to investigate and prosecute all persons found guilty of crimes against humanity. It also suggests that an international hybrid court is mandated to assist South Sudanese courts in prosecuting offenders.
The report also reveals that an unknown number of people have been incarcerated since the war began. It further discloses that South Sudanese authorities have denied UNMISS officials from visiting people in custody.
Still, the death toll from this winding war remains unknown. However, the UN estimates that more than 1 million people have been displaced by the conflict.
"There is sufficient information to suggest that the Government as well as opposition forces have not only not taken all feasible measures to account for missing persons and the dead, but have in fact often concealed their whereabouts," the report states.
Meanwhile, the humanitarian crisis continues to worsen and the UN have warned of a looming food crisis.
Despite the signing of a ceasefire agreement in January this year, isolated fighting has been reported in many states in South Sudan.
Many commentators have voiced optimism that President Salva Kiir and Riek Machar will iron out their differences and reach a binding ceasefire agreement when they meet in Addis Ababa today.
Rebels had expressed doubts on the purpose of the meeting. However, reports indicate that both men have arrived in Addis Ababa and are set to meet as scheduled.
Photo/UN